Superheroes: Kara Kermen, Jafe Nagar, Arbina
Beykush has its top wines, which we are especially proud of. They turned out so successful that they became the face of our vinery. We have given these wines historical names – symbolic and important for us personally.
Jafe Nagar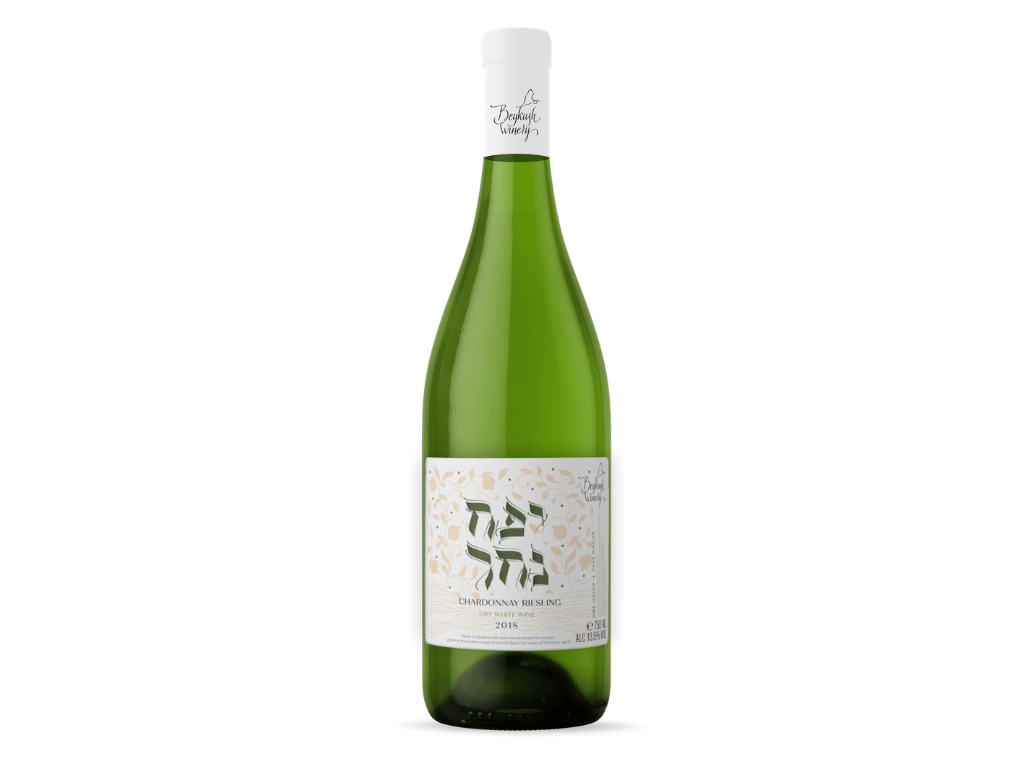 Blend of Riesling and Chardonnay aged in French oak barrels.
"Jafe Nagar" is a white wine in which everything is calibrated: delicate flowers and healthy apples, nutmeg with a pinch of white pepper and juicy grapefruit, aristocracy and audacity in perfect proportions. The wine turned out so successful that it received a name associated with our personal history. "Jafe Nagar" translated from Hebrew יָפֶה נָהָר – a beautiful river. This was the name (then it sounded like Efengar) of the first Jewish agricultural colony in the south of modern Ukraine, founded in 1807.
Jewish colonists were involved in winemaking. Our family of founders Beykush (as well as the majority of Jews of Nikolaev and Kherson) – just their descendants. So our white "Jafe Nagar" preserves the memory of the contribution of Jewish farmers in the development of our region.
Arbina
Our super-orange, which many have fallen in love with and always collects good reviews. The wine is made from white grapes Rkatsiteli, but by the technology of red wines (when the juice is infused with berries), and 2 years aged in barrels of American oak.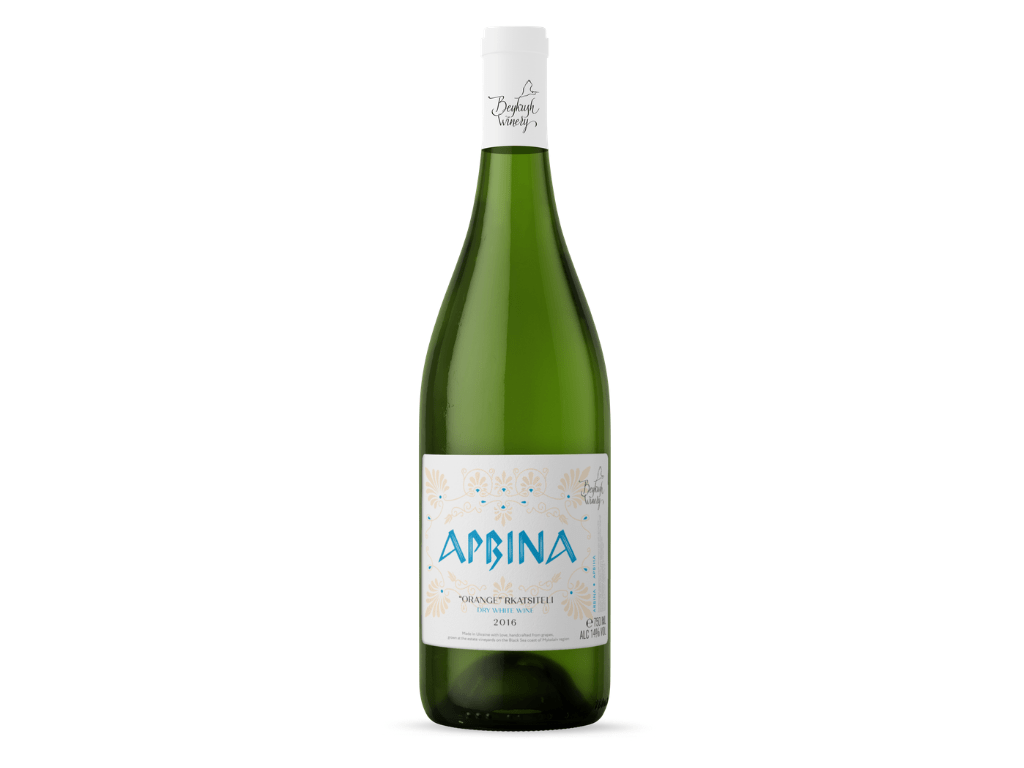 "Arbina" – rich and spicy, produces peach, dried herbs and candied fruit in salted caramel, with both sea freshness and neat sourness in place. This is the wine you need when you want to combine dinner, vivid impressions and a life-loving mood. In this Arbina has no equal.
Well, we named this wine in honor of the glorious ancient Greek settlement Arbina. It dates back to the first millennium BC and was located on the island of Berezan, near the place where our winery is now located.
Kara Kermen
Saturated red wine, even after half an hour in a glass continues to open and surprise. Made by the "appassimento" technology, from dried grapes. Dried berries collect natural sugar, and the wine becomes more saturated and fragrant. In it 50% of Spanish Tempranillo and 50% of Georgian Saperavi – southern temperament not to borrow.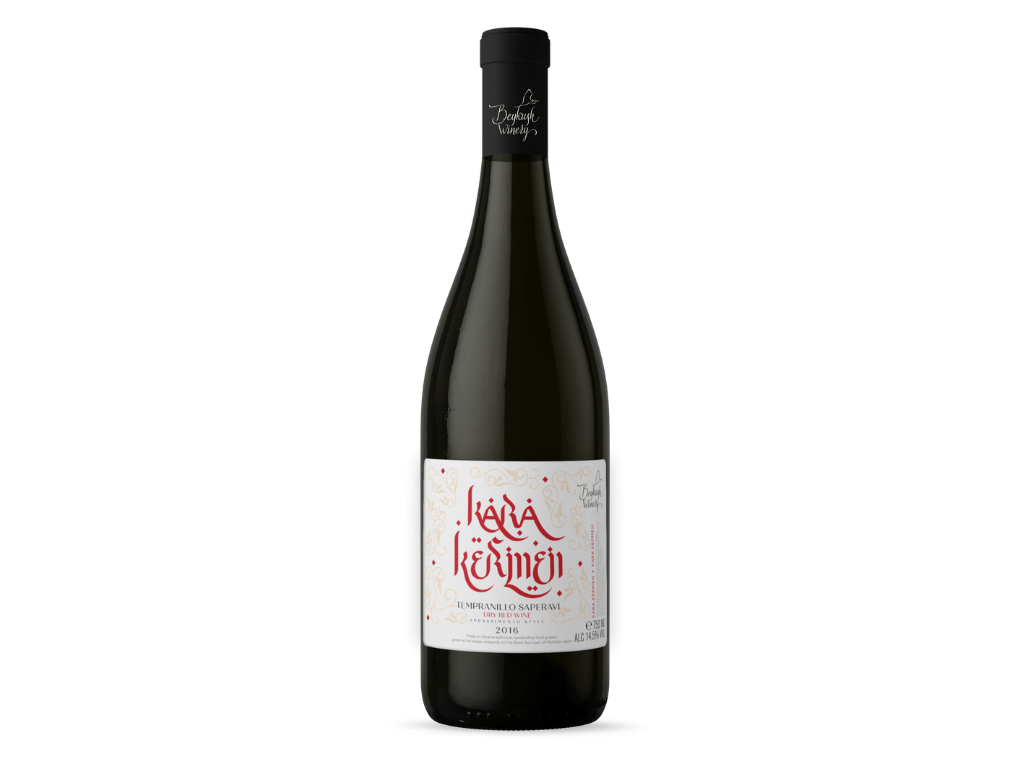 "Kara Kermen" is hot like the southern night, with thick blueberry jam, cherries in juice and dark chocolate. "Kara Kermen" aged for 3.5 years in American oak barrels plus six months in bottles – and became smarter and more harmonious even in its southern passions.
Well, they named it a powerful red wine in honor of the mythical fortress Kara Kermen (Black Fortress). According to legend, it was built in the XV century by the Crimean khan Mengli-Girey on the site of Ochakov. Historians still debate whether there was a fortress, but the legend of it have been transmitted for centuries. Our "Kara Kermen" is just as monumental and meaningful, dark burgundy, almost black.
If you want a strong impression of wine – these wines are for you. Suitable for a special occasion or as a gift to someone important to you. And yet – will definitely change your perception of native winemaking.